Longest running hot air balloon ride business in Las Vegas
Family Owned, 50+ years of experience
Welcome to Las Vegas Balloon Rides and Balloons Over Pahrump. Southern Nevada's longest operating hot air balloon ride company, we welcome you to the oldest form of flight. Two brothers, Joseph & Jaques Montgolfier, flew their balloon on September 29, 1783, demonstrating to the King of France that man could fly. Their first passengers were goat, duck and a rooster. They all survived!
If you're looking to avoid tourist traps and try a genuinely unique, once-in-a-lifetime experience during your Vegas vacation, book a ride in a hot air balloon. If you're not sure where to start, the folks at Las Vegas Balloon Rides can help get you set up for a dream ride. You won't regret the experience.
Who We Are
At Las Vegas Balloon Rides, we're a family-owned company that has more than 50 years of experience, both locally and globally, in giving people a safe, enjoyable, and memorable hot air balloon ride. Through all of our decades of operation, we remain the only full-time hot air balloon ride company in Las Vegas that can claim a perfect safety record.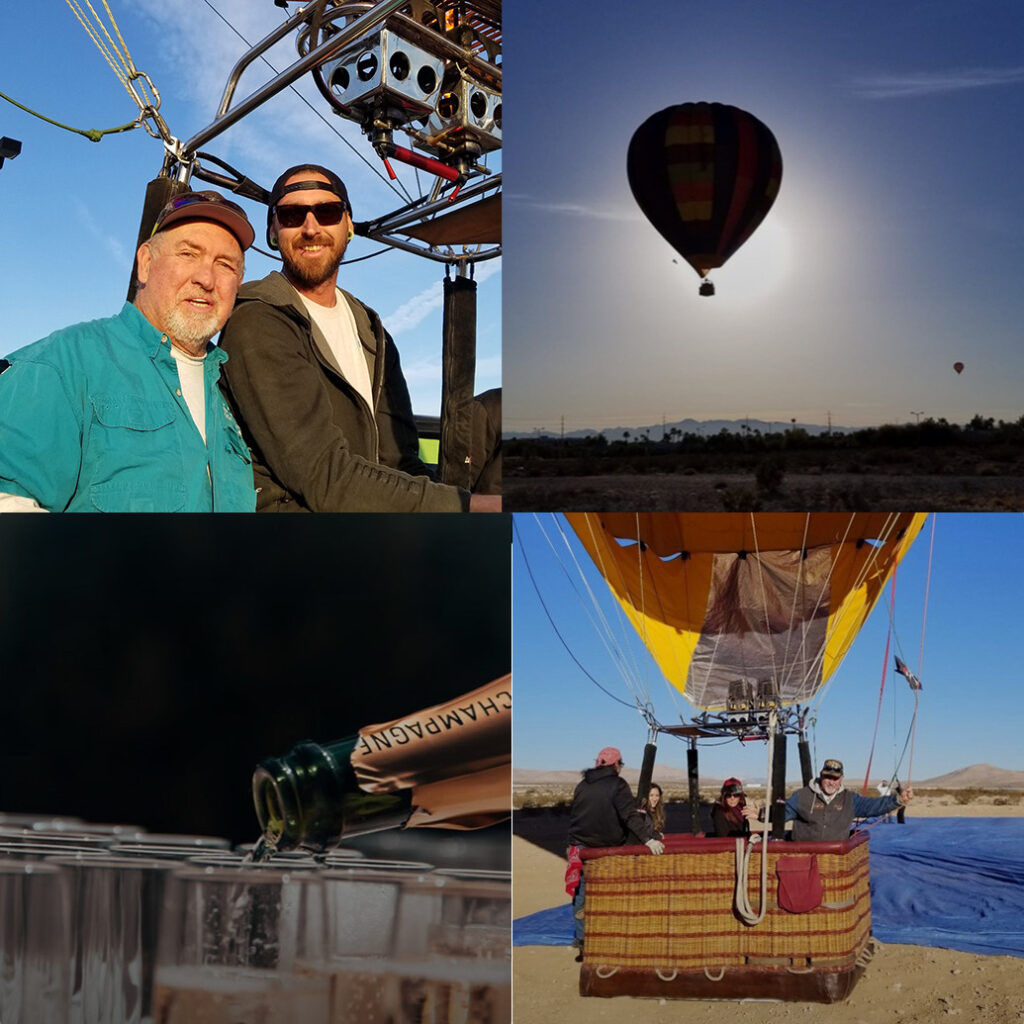 FLY WITH US
WHAT WE OFFER
---
At Las Vegas Balloon Rides, we offer a variety of different hot air balloon flights: at sunrise, private groups, high altitude flights, and even weddings. You'll get to see spectacular, breathtaking views that you could not experience any other way. We offer pick up and drop off for a small fee, as well as a champagne toast. Your package will even include breakfast.
If you're looking for a unique and a once-in-a-lifetime experience during your stay in Las Vegas, A trip with Las Vegas Balloon Rides is exactly what you need.
Few Projects That We Have Been A Part Of
---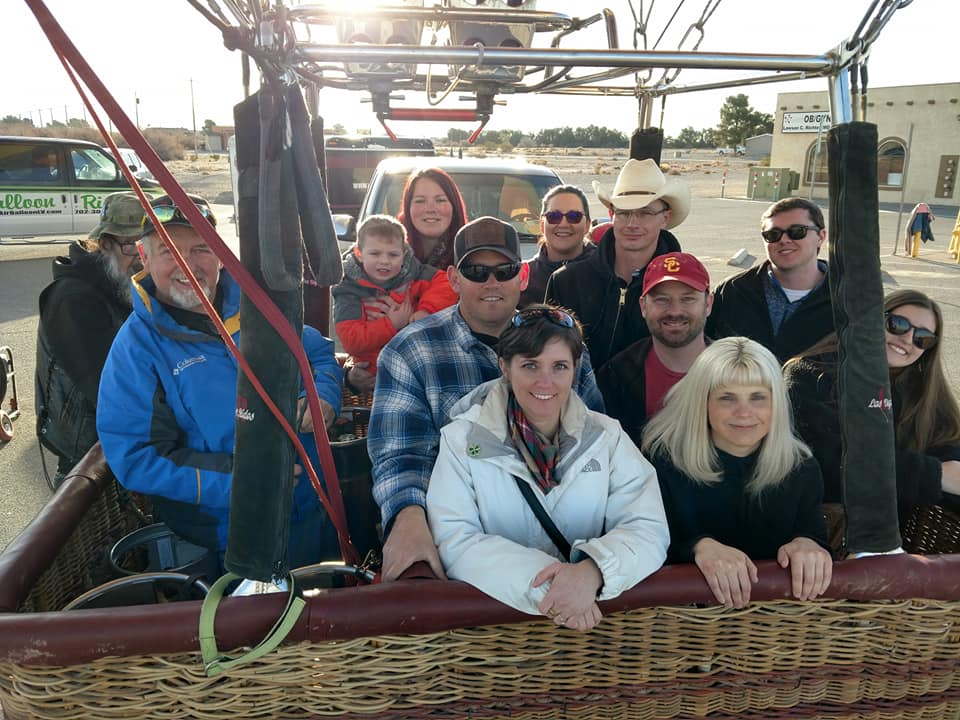 WHAT OUR CUSTOMERS ARE SAYING
Doug and crew were awesomely entertaining. This was the first time balloon ride for us and was super enjoyable. All details were explained to us as the flight progressed from inflating the balloon through ascent, soaring, descent, and a super smooth landing. Afterwards the wine tasting at Sanders Family Winery was a great bonus and then finishing with breakfast.